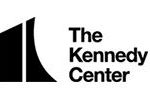 Website kencen John F. Kennedy Center for the Performing Arts
The Kennedy Center is the nation's cultural center.
The Prospect Development, Intelligence, and Analytics (PDIA) team is a shared services division in the Development Office, using data-driven decision-making, strategic planning, revenue forecasting, pipeline analytics, and prospect research to inform, support, bolster, and evaluate departmental fundraising initiatives. Reporting to the Manager of Fundraising Intelligence and Analytics and collaborating day-to-day with other members of the PDIA team, this position supports quantitative and qualitative data requests across the larger Development team through data research and analysis, dashboards, lists, and other reporting tools designed to be translated into actionable intelligence that supports year-over-year growth in fundraising at the Kennedy Center.
This highly collaborative individual is detail-oriented, analytical, a creative problem solver, and committed to using data-driven decision making in project management. This person must have the ability to multi-task, independently plan and organize activities to prioritize daily workloads and projects, and meet deadlines.
While the successful incumbent is required to be local to the Washington, DC area, this position is eligible for flexible or remote working arrangements.
Key Qualifications:
– Bachelor's degree or applicable professional experience.
– Minimum of 3 years of database experience with demonstrated achievement.
– Proven research and analytical techniques, emphasizing the ability to gather, evaluate and synthesize complex and large sets of data from various sources and present information in a clear and cohesive manner.
– Experience developing work plans with tasks and tactics that achieve strategic goals and outcomes.
– Experience navigating large, complex organizations, and collaborating across teams to achieve shared goals.
– Familiarity with the philanthropic industry and best practices in fundraising data management.  Specific familiarity with the performing arts is beneficial, but not required.
– Proficiency in Microsoft Office Suite and other computer skills, as required.
– Experience with Tessitura strongly preferred.
---
Go Back