Nonprofit Full Time
City: Boston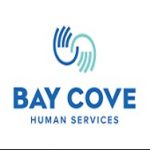 Website Bay Cove Human Services Bay Cove Human Services
Bay Cove Human Services
Boston, MA, USA
Req #396
Staff scheduling, supervision, and evaluation.
Collaborate in hiring process with Director of Long Term Care Services.
Collaborate in the development of staff in-service training with Director and other Site Managers and program coordinators.
Liaison to Transportation, Nutrition, Mental Health, Senior Center and other Departments within Kit Clark Senior Services.
Coordinate team meetings and care plan meetings in the adult day health program.
Program planning and development in collaboration with the other professional staff and other program coordinators.
Oversee Kitchen area in joint program space at 645 Washington site, in collaboration with the dementia program coordinator.
Interface with clients and families to resolve problems, mediate conflicts or complaints, and assist with barriers to referrals for other community or medical services.
Represent Kit Clark Senior Services in the community as appropriate.
Participate in Site Managers' meetings. Community outreach and marketing of our programs.
Other responsibilities as needed.
Supervisory experience in a related human services field or management.
Must have leadership skills and knowledge of elder services programs.
Ability to supervise and manage employees from diverse cultures. Certification in CPR and Basic First Aid. Must have physical within past 12 months, including TB screening.
Other details
Pay Type Salary
Min Hiring Rate $46,040.00
---
Go Back