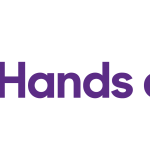 Website All Hands and Hearts
Addresses needs of communities impacted by natural disasters
All Hands and Hearts is a disaster relief nonprofit. This position requires travel to our communal program bases which are located in the communities we serve. Understand your responsibility for the safety of yourself and for those around you. Make yourself aware of, and comply with all safety protocols (including COVID-19), which may differ between locations, based on local risk assessment and local regulations. 
Vaccination is required in all in-person work environments including program bases, offices, and team meetings. We will always provide an option for travel-exempt folks to join these meetings and events virtually, to ensure we are providing an inclusive and accessible environment for people who are unvaccinated, vaccinated and at high risk, or avoiding in person events out of concern for others in their circle.
The start date for this position is September 2022.
To us, diversity is acknowledgment, promotion, and celebration of our differences and similarities. All racial identities, ethnicities, sexes, nationalities, gender identities and expressions, physical and mental abilities, sexual orientations, ages, spiritualities (or lack thereof), points of view, and socioeconomic statuses can fit in with us. Through our stance on diversity, we unite individuals from around the world and serve communities affected by disasters with purpose. Response, recovery, resilience and renewal are why we exist—yet, it's respect for humanity that drives us forward every day.  Everyone is welcome.
Position Purpose
A versatile position within a dynamic nonprofit that provides relief to survivors of natural disasters. This position is full time and is a key leadership role responsible for the organization's overall People strategy and leading the functions of the People team to effectively support our community.
Reporting Relationships
Reports to Chief Executive Officer
Roles reporting to position Human Resources, DEI, Wellbeing, Health, Safety & Security
Approximate number of reports  4
Essential Functions
Human Resources  Oversee the strategic and operational functions of human resources including but not limited to talent, organizational efficiency and cost effectiveness.
Culture  Create an engaging and collaborative work environment where staff understand how their duties contribute to the organization's overarching mission, and have the tools to succeed through communication, alignment, goals and recognition.
Diversity, Equity and Inclusion  Build upon the existing work of the organization, developing and executing a holistic strategy seeking to broaden opportunities for engagement across all key constituent groups.
Health, Safety and Security  Oversee the maintenance of excellent safety and security practices, time sensitive analysis and risk management to support the deployment of our teams
Wellbeing  Promote the positive wellbeing of our community through strategic programs, support and resources
We understand vaccination is the best way to protect our beneficiaries, community members, staff and volunteers, therefore we require all of our staff members to be fully vaccinated against COVID-19. To be considered for this position you must be fully vaccinated.  Subject to applicable guidance, the term fully vaccinated currently refers to when an individual has received either a single-shot vaccine or both doses of a two-shot vaccine, and two weeks have elapsed since the final dose.
Perform other duties as required
Financial Responsibilities 
Is this position responsible for the operating budget of the associated department? Yes
Does this position have any other financial responsibilities? No
Position Requirements
Education  Bachelor's Degree
Related Experience 5+ years HR experience required plus related fields. Experience in humanitarian aid is a plus.
Special Competencies/Certifications  Excellent management skills that include collaboration, coaching and developing team members; ability to build relationships. Demonstrates strong business acumen. Superior judgment, conflict resolution, negotiating and creative thinking skills to solve complicated people and organizational issues. Confident working with Google Suite. Able to manage a large workload and perform in a fast-paced environment.
Working Environment/Conditions  Based remotely in-home office.
Compensation & Benefits
Benefits & Compensation
Typical starting range: $72,500 – $80,000 USD, which will be based on skills and experience.  Annual performance based pay increases may be available, up to a salary maximum of $104,000 for U.S. based employees.
Flexible working hours
Unlimited PTO
Health Insurance for U.S. staff
401K with safe harbor match for U.S. staff
Opportunity to travel to program up to four times a year
All Hands and Hearts is an Equal Opportunity Employer. All qualified applicants will receive consideration for employment without regard to sex, gender identity, sexual orientation, race, color, religion, national origin, disability, Veteran status, age, or any other protected characteristic.
---
Go Back