Nonprofit Full Time
City: San Diego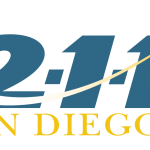 Website 211 San Diego
2-1-1 San Diego's mission is to seamlessly connect people to resources and partner with our community to transform how people access help. To meet this mission, we seek talented team members who exhibit our values and complement our company culture.
What is a Program Manager, Client Services (211 Contact Center)?
The Program Manager, Client Services is responsible for ensuring all department goals are successfully met. Serving as the expert on all contractual requirements for call center metrics and program performance, this position works collaboratively with contact center supervisors, front-line staff, the Director of 211 Services, and leadership from all other 211 operations to make sure our programs are successful in connecting clients to the information and resources they need. The Program Manager, Client Services must establish, communicate and execute department-level goals for staff and must monitor and evaluate the department's progress toward those objectives. The Program Manager will be responsible for identifying areas where performance needs to improve and facilitate solutions to challenges faced by the department.
Essential Responsibilities 
Client Services department-level performance deliverables are being met or exceeded:
– Fully understand 2-1-1 San Diego's desired performance objectives for the 211 Contact Center team and clearly communicates those expectations to staff.
– Monitor department-level metrics and KPIs regularly, continuously evaluating the department's performance toward program deliverables and agency goals to ensure that all expectations are met.
– Fully understand the requirements of contracts and grants relating to the 211 Contact Center team and work collaboratively to ensure clients are receiving the best service possible.
Program and grant compliance responsibilities are being met:
– Review data, write narrative elements for required contract, and grant reporting.
– Regularly review department, supervisor, and agent performance and identify trends and best practices.
– Work with peers in different departments and in contracting agencies to ensure program alignment and sharing of best practices; and in cases of excessive call volume, downtime, technology issues, or other unusual situations.
The Client Services department receives expert guidance and support:
– Guide and lead supervisory & support staff to achieve their individual responsibilities and goals; remove obstacles and resolve issues that impede their success.
– Meet with direct reports regularly to provide coaching and mentoring in a way that continuously improves individual employee performance and focuses on success, empowering and motivating employees to meet their performance goals.
– Lead a culture of continuous learning and development to ensure there is a pipeline of ready-now candidates to fill vacancies internally.
– Model and promote 2-1-1 San Diego values and culture and provide opportunities and coaching for co-workers to do the same.
– Develop a strong team of frontline Supervisors and/or Managers that spend the majority of their time coaching, motivating, and engaging their people. To create a culture of high collaboration where great decisions can be made and executed quickly. Developing and sustain a culture of service excellence that ensures client satisfaction is part of the team's DNA.
There is frequent, effective, two-way communication between the Program Manager, Client Services, and the leadership team:
– Identify any opportunities in department performance and present strategies to department leadership to improve performance in those areas.
– Notify and work with agency stakeholders on solving items that may affect the department's abilities to fulfil existing or new programs.
– Assist Training team in curriculum development for department onboarding, new programs or program updates, and ongoing staff development.
All the things we do are in line with our company values:
– Seek continuous learning opportunities to promote growth and professional and personal development.
– Engage with and contribute to the positive culture of 2-1-1 San Diego's core values.
– Review and approve time cards as needed.
– Assist with special projects as requested.
Qualifications
– Bachelor's Degree or higher preferred; a combination of continued education beyond high school and equivalent work experience may be substituted. Coursework in business management, finance, project management, communications, psychology, or public health is helpful.
– Must have 5-10 years of supervisory experience in a call center setting.
– At least three years of experience in program management, project management, and/or external relations is required. Experience in evaluation, needs assessment, data analysis, and program improvement are highly desirable.
– Experience managing large teams in a remote and hybrid setting with a proven record of accomplishment of success.
– Ability to provide high-quality customer service to all customers/stakeholders, including the ability to build and maintain positive and supportive working relationships with internal and external contacts.
– Excellent verbal and written communication skills are required. Experience with creating and executing business plans and strategic priorities.
– Ability to think critically, solve problems creatively, and effectively lead projects from implementation to completion.
– High level of proficiency in Microsoft Outlook, Excel, and Word is required.
– Bilingual preferred.
Our Commitment
2-1-1 San Diego is deeply committed to the principles of equity, diversity, and inclusiveness and seeks to create a pluralistic community for all staff and clients. 2-1-1 San Diego is an Affirmative Action/Equal Opportunity employer.  Persons of color, women, minorities, and individuals with disabilities and veteran/military status are encouraged to apply.
Other Details
Status: Exempt, Full-Time
Department: Client Services
Reports To: Director of 211 Service
Work Schedule: In-office schedule is Monday through Friday 8:00 a.m. – 4:30 p.m. However, flexibility is required due to the nature of business and the work schedule may be changed as necessary to meet business needs. 2-1-1 San Diego is a 24/7 operation open 365 days per year with a variety of shifts available for contact center staff reporting to the Client Services Supervisor. The work schedule may include evenings, overnights, weekends, and holidays. Required to be responsive and available for shifts up to 12 hours in length during declared emergencies to perform duties supporting disaster response operations
---
Go Back